The value of getting a sewer camera inspection can not be overstated. There are many reasons why a homeowner or business owner would want to get a detailed understanding of their sewer system issues.
From a home buyer doing their due diligence to a restaurant owner that cant have major downtime, knowing the status of your sewer lines will help you take the appropriate steps to avoiding or solving sewer line problems. delaying an inspection or repair can become more costly if not addressed properly.
Here are a just a few example situations that could benefit from a sewer camera inspection: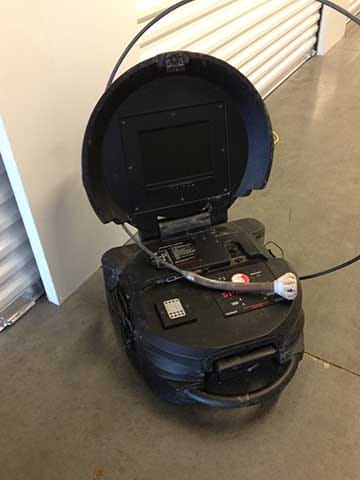 Sewer Roots
Collapsed Sewer
Broke Sewer Pipe
Cracked Sewer Line
Sewer Lateral Problems
Clogged Sewer Pipe
Sewer Backup
Sewer Line Locating
Home Sewer Inspection
Verifying Sewer Cleared
Drain Camera Inspection
We often get requests from home inspection or prospective home buyers to preform a sewer inspection to insure the sewer system is in good working order.
The prospect of buying a home without a sewer camera inspection is risky, especially when you consider the possibility of something that could turn out to be a very costly repair. The current homeowner may have no signs of a problem, but there is the possibility two months or two years down the road, that hidden sewer problem reveals itself in a major way.
Here are just a few possible signs of a major sewer problem: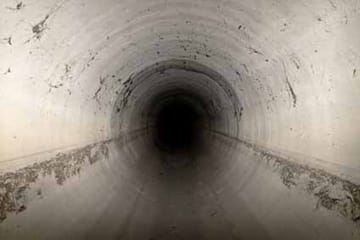 All the drains in the home are blocked.
Sewer gas smell coming from inside areas of the home.
Sewer smell outside the home.
Sink hole due to a sewer collapse.
All drainage is slow in the home.
Commercial Sewer Camera Inspections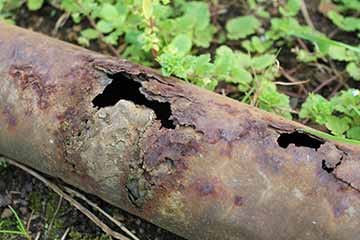 Regardless of the size and scope of your sewer problems, at PlumbPros, we have the equipment and experience to diagnose and solve your sewer line issues. Commercial and Industrial sewer lines require experienced sewer contractors that can handle larger projects.
We have various sized sewer cameras to match the inspection need. Once we preform a sewer camera inspection, we can pinpoint the location and also accurately diagnose the problem. At that point we will explain the options for repair that may include replacement or even trenchless sewer repair when possible.
Trenchless sewer repair can be a real cost saver as well as saving your lawn or commercial property from being torn up. We always seek to find the less disruptive and more cost effective solutions to sewer problems, so rest assured, you will know your options up front as well as an up front quote so there are no surprised.