Fast repairs done right - every time! If there's a plumbing problem in your home, we'll fix it.
There's a long list of things that can go wrong in any home - leaky toilets, water heaters that don't work, clogged pipes, septic problems, low water pressure. We've seen just about everything and know how to fix it all. Our repair team is available 24x7. We'll be glad to give you a free estimate.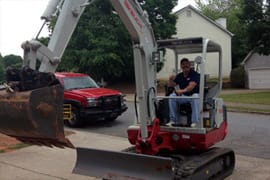 Smyrna Replacement & Remodeling
Whether you just need a new faucet or want to replace all your plumbing fixtures as part of a kitchen or bath remodel - we're the ones to call for reliable service.
Smyrna Sewer & Drain Cleaning
We use the latest technology for clearing and unclogging drains. Main lines, bathtubs, sinks, laundry, & rain drains, we do them all. We use special drain cleaning equipment to remove years of root growth in sewer lines and sophisticated sewer camera technology that allows you to see the problem so there is no guessing where the problem exists. There is no drain that's too tough for us! Call us today!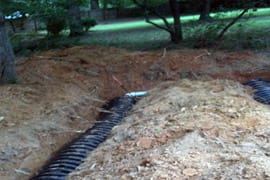 Smyrna Repiping
Some types of plastic piping can cause ongoing maintenance problems and actually lower the value of your home at resale. In these cases, repiping is often the best option. We're able to handle whole-house repiping and have become experts at doing these projects with as little disturbance to the home as possible. We work with a contractor who will come in when we're done to repair sheetrock and paint, so you'll never know we were there.
Smyrna Polybutylene Replacement Specialists
We are experts at replacing these outdated plumbing systems. If you think you have polybutylene plumbing in your residence or business, make an appointment today with the PLUMBPROS.